We are involved in the implementation and commissioning of systems with the support of the most modern software for offline commissioning with the testing of solutions on virtual 3D models that reduce costs and increase the quality indicators of work directly online at our customers.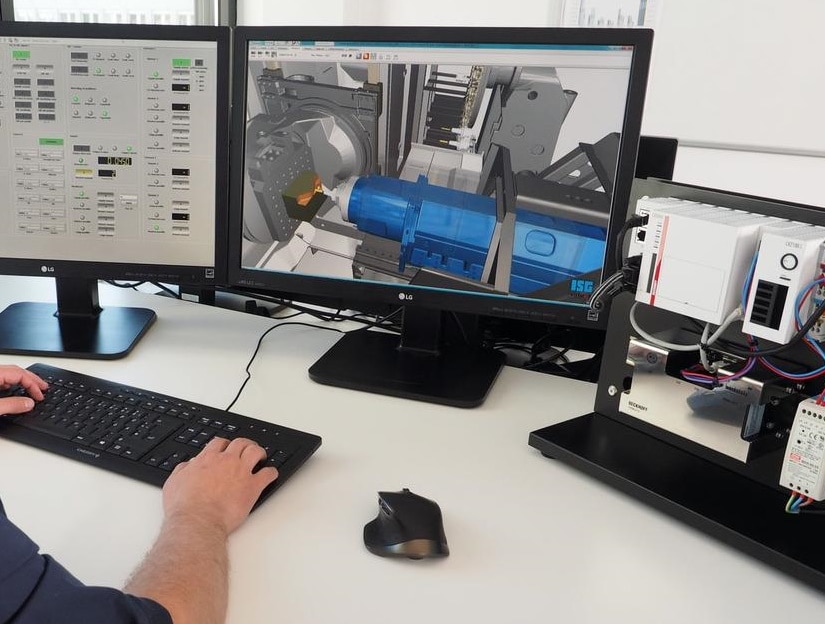 Offline commissioning
Nowadays, the demands on the speed and effectiveness of project implementation are still growing. This results in the application of specialist solutions in the form of state-of-the-art software based on virtual 3D models, working in real time, used to simulate processes implemented in controllers and industrial robots.
In the case of production lines, a very important factor for the profitability of production is minimum downtime. In this case, you may ask yourself whether we are able to create solutions that will help to reduce downtime when a new model or changes to an existing product need to be implemented.
The software of PLCs and industrial robots that we create can be implemented both in non-standard, unitary Stand-Alone modules as well as in In-Line production lines working in a defined environment.
Before implementation, each software is repeatedly tested, which makes it easy to find possible room for improvement and optimization already at the design stage. Thanks to subsequent tests, improvements are made which could be detected only during the implementation of the already functioning system.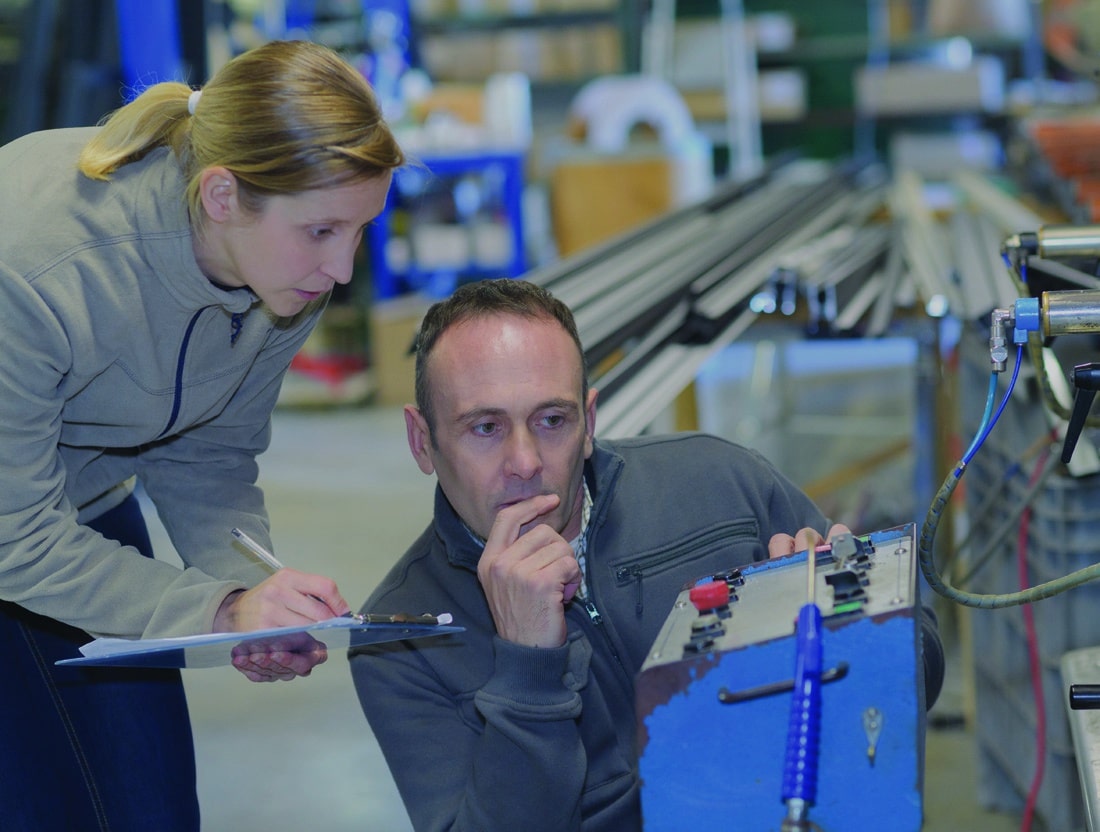 Online commissioning
When the software is ready for implementation after all the necessary tests and simulations are passed, we offer online implementations. These implementations are carried out directly in the production plant where the software is to be used. In online deployments, it is important to combine all the components that work with the software of the controller and/or industrial robot and to adapt the work to individual conditions that, for various reasons, could not be included in the simulations. Many customers also appreciate the personal contact and the possibility of a direct meeting where other aspects of improvement or optimization of the production line or mating equipment can be addressed.
Thanks to the competence gained in projects all over Europe, we are able to use our experience in every new project. We can provide turnkey solutions in the form of software controllers and/or industrial robots, also with a minimum of on-site work in the production plant where our controls will operate.
Our services are provided mainly in the Silesian and Lesser Poland Voivodships, such as in such cities as: Sosnowiec, Dąbrowa Górnicza, Będzin, Katowice, Mysłowice, Jaworzno, Olkusz, Zawiercie, Tarnowskie góry, Bytom, Zabrze, Chorzów, Ruda Śląska, Gliwice, Knurów, Rybnik, Wodzisław, Żory, Mikołów, Tychy, Bieruń, Oświęcim, Lędziny, Cieszyn, Ustroń, Skoczów, Bielsko-Biała, Żywiec, Czeladź, Pszczyna, Siemianowice Śląskie, Świętochłowice, Orzesze, Czechowice-Dziedzice, Częstochowa, Jastrzębie-Zdrój, Piekary Śląskie, Łaziska Górne, Racibórz, Myszków, Czerwionka-Leszczyny, Lubliniec, Rydułtowy, Pyskowice, Radzionków, Pszów, Kłobuck, Poręba, Imielin, Miasteczko Śląskie, Sławków, Łazy, Szczyrk, Siewierz, Ogrodzieniec, Szczekociny, Pilica, Kraków, Tarnów, Nowy Sącz, Chrzanów, Nowy Targ, Bochnia, Gorlice, Skawina, Wieliczka, Andrychów, Trzebinia, Wadowice, Kęty, Myślenice, Libiąż, Brzesko, Limanowa, Rabka-Zdrój and more!