Nowadays, collecting and analyzing data is crucial to provide useful information to help you make faster and more informed business decisions. Using machine data, we help manufacturers transform and optimize their industrial processes or production.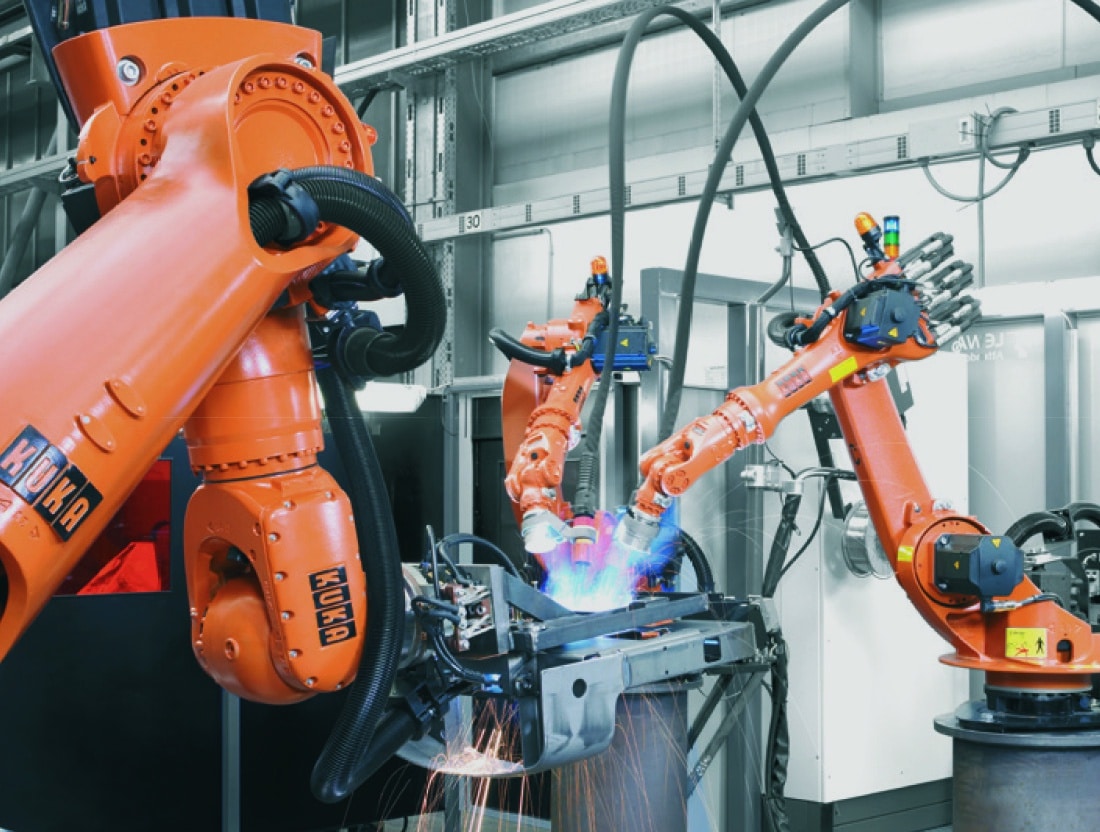 IoT – Internet of Things
By intelligently combining the work of machines and industrial processes with the help of modern information and communication technologies you can achieve better quality control, sustainable and ecological practices and more efficient advanced business management.
Flexible production: Many manufacturers physically involve their employees in the production process step by step. In a digital network, these steps can be simulated as many times as you want and thus better coordinate and plan the correct load on the machine.
Modularity of production: future production lines can be built from modules and quickly adapted to new tasks. Productivity is thus improved and customised products can be produced in small quantities at affordable prices.
Customer-oriented solutions: consumers and manufacturers will get closer together. The customers themselves can design products according to their wishes - for example, cars designed and tailored to individual customer preferences. At the same time, intelligent products that are already delivered and used can send data to the manufacturer. With these usage data, the manufacturer can improve its products and offer customers improved services.
Optimised logistics: Algorithms can calculate ideal delivery routes, machines report independently when they need new material - an intelligent network enables an optimal flow of goods.
Use of data: Data on the production process and product condition will be combined and analysed. Data analysis provides guidance on how to make a product more efficient and, more importantly, forms the basis for completely new business models and services. For example, the manufacturer of any device can offer its customers "predictive maintenance", i.e. a device that continuously transmits data about its condition, and its wear and tear will be detected and corrected before it leads to failure.
As a company implementing technologies for control and automation of industrial processes, we use the Industry 4.0 vision in every implementation. We strive to ensure that the software we design allows customers to improve the efficiency of their production lines, and we collect information to expand the methods of support.
Our services are provided mainly in the Silesian and Lesser Poland Voivodships, such as in such cities as: Sosnowiec, Dąbrowa Górnicza, Będzin, Katowice, Mysłowice, Jaworzno, Olkusz, Zawiercie, Tarnowskie góry, Bytom, Zabrze, Chorzów, Ruda Śląska, Gliwice, Knurów, Rybnik, Wodzisław, Żory, Mikołów, Tychy, Bieruń, Oświęcim, Lędziny, Cieszyn, Ustroń, Skoczów, Bielsko-Biała, Żywiec, Czeladź, Pszczyna, Siemianowice Śląskie, Świętochłowice, Orzesze, Czechowice-Dziedzice, Częstochowa, Jastrzębie-Zdrój, Piekary Śląskie, Łaziska Górne, Racibórz, Myszków, Czerwionka-Leszczyny, Lubliniec, Rydułtowy, Pyskowice, Radzionków, Pszów, Kłobuck, Poręba, Imielin, Miasteczko Śląskie, Sławków, Łazy, Szczyrk, Siewierz, Ogrodzieniec, Szczekociny, Pilica, Kraków, Tarnów, Nowy Sącz, Chrzanów, Nowy Targ, Bochnia, Gorlice, Skawina, Wieliczka, Andrychów, Trzebinia, Wadowice, Kęty, Myślenice, Libiąż, Brzesko, Limanowa, Rabka-Zdrój and more!